Ref. DWM/005
BlackChapel miniatures
24/09/2013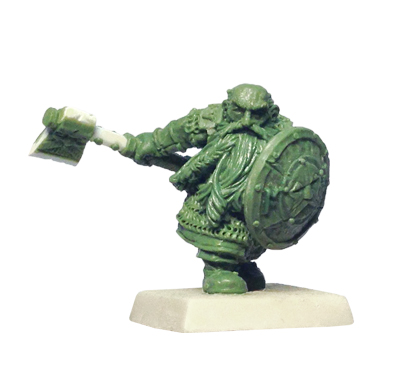 Warrior with shield
Dwarfs are fearsome warriors, with their heavy armor and shields.
Defense is his great virtue, they are stubborn, proud and never flee from the battle.
---
The pack allows to assemble one Warrior with shield, one assembly option (3 pieces).
Heroic scale Gray-Resin miniature, around 30mm designed for gamers and collectors.