Ref. DWM/003
BlackChapel miniatures
24/09/2013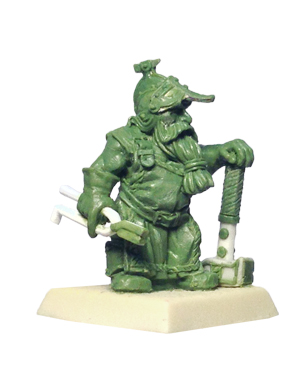 Blacksmith
The skillful blacksmiths dwarves are able to create powerful weapons and incredible feats.
The dwarf blacksmithing is almost a religion and the blacksmiths jealously guard the secret power of the dwarfs.
---
The pack allows to assemble one Blacksmith, one assembly option (3 pieces).
Heroic scale Gray-Resin miniature, around 30mm designed for gamers and collectors.